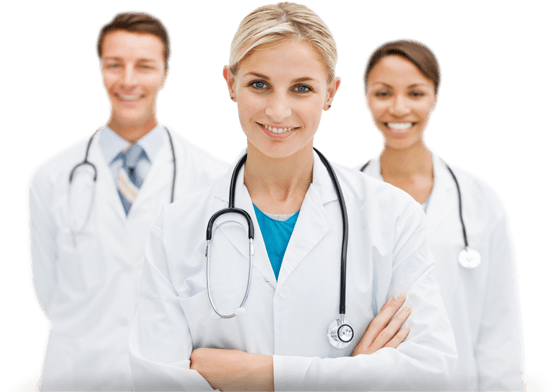 Why Choose Us?
Universal Medical Billing, simplifies every step of the practice management process – from the initial scheduling of an appointment to the tedious billing and remittance tasks following every patient visit. As a result of our extensive support and professional relationship, our customers become lifetime partners.
A Superior Medical Billing Company
Universal Medical Billing Company provides premier medical billing solutions and services with the mission "to strive to be a valued partner to our clients with a close working relationship". We extend the client's umbrella to cover every patient and associate as we understand every aspect within the medical community that can affect your practice and success.
Our Medical Billing Company's goal is to provide full spectrum Medical Billing Services in the most effective and efficient manner. We have expertise in all major specialties and have a seasoned team of professionals with many years of industry experience. Our experts are fully attuned with the new market trends like 5010-compliance & ICD-10 CM coding. We work with physicians and their offices directly to streamline the front and back end operations.
We completely understand the importance of billing for a physician clinically and financially. Our Medical Billing Company's sophisticated reporting mechanism keeps your practice and financials transparent. We make every effort to maximize your collection ratio and reduce revenue cycle time through our multi-layered QA process.
Our Customers Love To Say
Your Feedback is Fuel for us to improve our services and its encouragement for team
"I am writing this letter to show my gratitude for your services. I have been your loyal client since my practice opened and I am very satisfied with your billing services. When I decided to open my medical practice couple of years ago, finding a right billing company was a big task. Even though a good friend of mine referred me to your company, I was not still sure that what kind of services I could expect. I had heard a lot of complaints from my friend physicians about their billing company but I don't have any problem with Universal Medical Billing Inc."
"I especially would like to praise my billing specialist who provides superior billing services and claim denial resolution. He sends daily, monthly and yearly reports in routine which enable me to see a macro picture in my practice revenue and during the monthly meetings provides sound advice to boost my income. If you are looking for good billing services, you shouldn't overlook this company."
We provide premier revenue cycle management services and assure to increase your revenue, cash flow and office productivity. Our services have done just that for many physicians/practices and we can do the same for you. Our proven track record speaks itself.
We promise to review your current operations and determine how it can be improved. We have helped companies cut down on full billing services, insurance collections and support staff costs. Our services can help you save time, money and headaches!
Claims Preparation
Claims Preparation according to your invoices
Claims Submissions
After reviewing your invoices. Submit claims to relevant insurance firm
Claims Management
Take care of all claims and recheck every claim one by one
Claims Reporting
Keep proper claims reporting for aduit
Revenu Genration
After a claims clearance whole revenue maintained in your account
Medical Billing Services Expertise
Insurance Collection
If you are not fully reimbursed, you need our insurance collection services. We offer very competitive follow up services with mix of Account Receivables, Denial Management and Appeal solutions.
Credentialing Services
Contracting, Re-Contracting, Negotiation
It is lengthy, tiresome and most vital work. There are many insurance plans to work with, so the huge paper work varies from payer to payer, requiring the repetition of work as well.
RCM End To End Services
SAVE UP TO 50% OR MORE ON YOUR RCM COST
We are a full revenue cycle management company with several years experience in claims submission and collections from government, private and WC/NF insurances.